Written by: Mr. Soubsakul Chittangsomboon, BBA#17
Case Club, a student run organization, with the help of the BBA International Program held its annual Internal Case Competition during October 10-12,2014. The event was held at the Mandarin Hotel, Samyan and it involved two overnight stays at the hotel.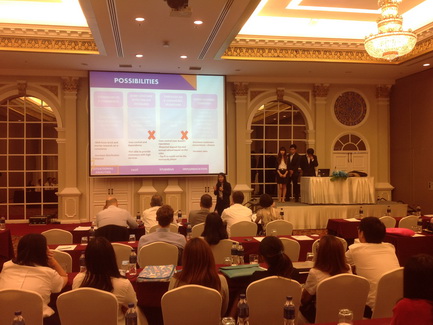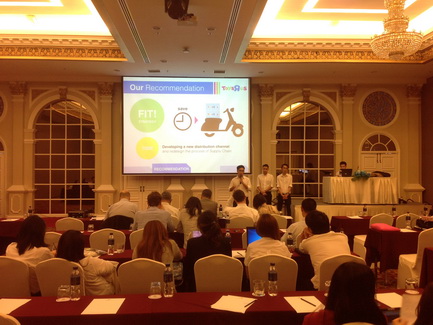 80 sophomore students in teams of 4 participated in this event. They were given 24 hours to come up with an impactful, creative, yet feasible solution to a real business case and then made to present their recommendations to a panel of experienced Case Club alumni and prestigious judges from many acclaimed institutes.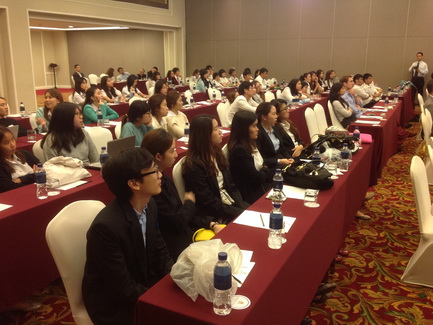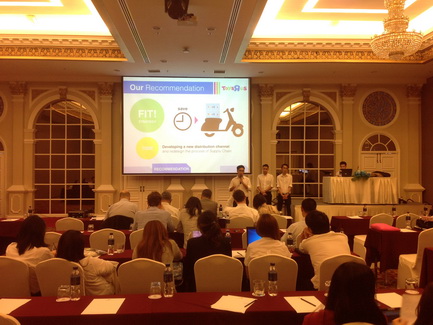 All the teams put in great effort. However, only 4 teams made it to the final round and out of those 4, there can be only one winning team to receive the honor of having their names engraved on the plate.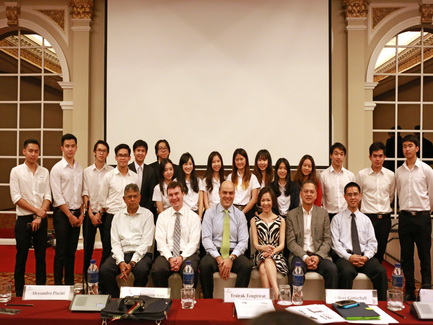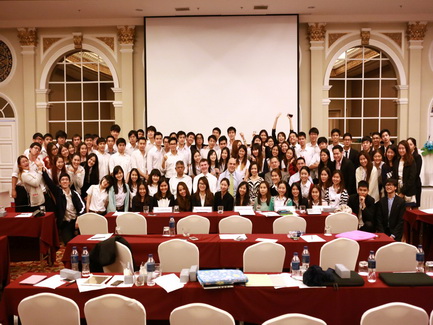 Case Club would like to extend its congratulations to the finalists:
Winner: Team TAXI
Mr. Naparoek

Chantawasinkul
Ms. Chutima

Lertsurapakdee
Mr. Patipol

Urutnopragorn
Mr. Niti-tham Phurepong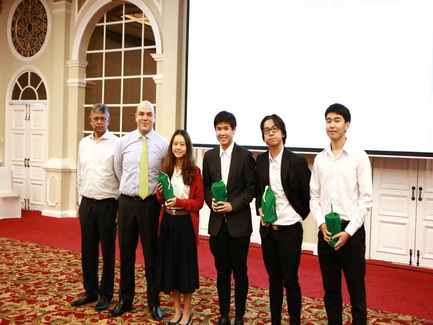 1st Runner-up: Mr. BBA
Mr. Krit

Pattarawongvisut
Mr. Phawin

Singhalachat
Mr. Possawat

Danchaivijit
Mr. Pun

Jaruthassanakul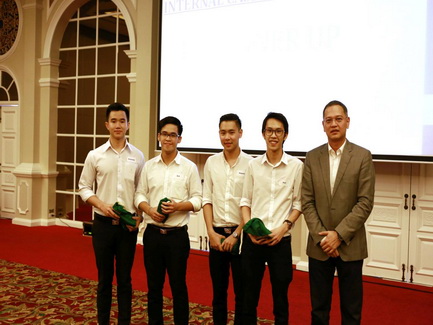 2nd Runner-up: Team SYNC
Ms. Nichakan

Thairungroj
Ms. Pornnapat Phongsithichok
Ms. Romyanetr

Sirivejabandhu
Ms. Pitchayaporn Hoonthanasevee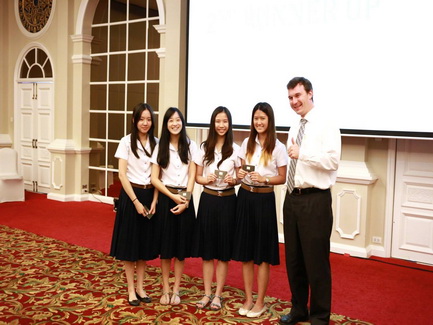 3rd Runner-up: Team XCEL
Ms. Sawanpatu Bunluthangtum
Ms. Dolporn

Pitaksit
Mr. Tochapon

Sukitjanuparb
Mr. Chanon

Hantaveevongsa