Written by Prima Pupornchai and Yanisa Sorasuchart, BBA#20

The KPMG ASEAN scholarship not only gives a scholarship from years 2 to 4, but also provides an opportunity for students to intern and work abroad in Singapore, Malaysia, or Indonesia. KPMG is looking for talented individuals with strong English skills and a global mindset. The scholarship selection was a long process consisting of an online application, an online test at their headquarters, a video submission, a case cracking session, an interview, and finally, a presentation to their executives. The selection process roughly spanned over 1 month and narrowed more than 100 applicants to 6 finalists. The 6 KPMG ASEAN scholarship holders include 2 students from Chulalongkorn University, 3 students from Thammasat University, and 1 student from Assumption University.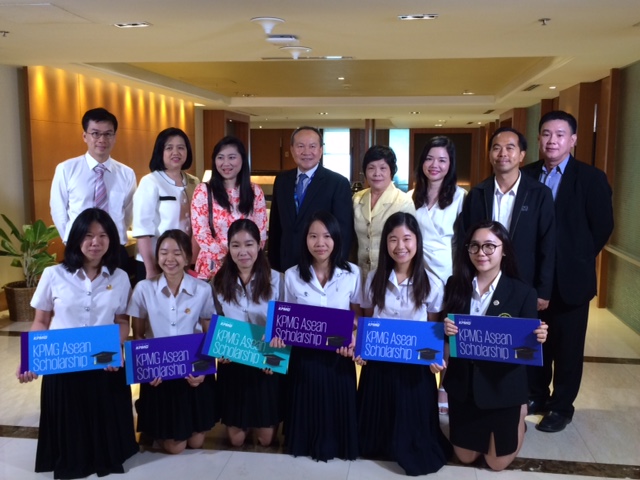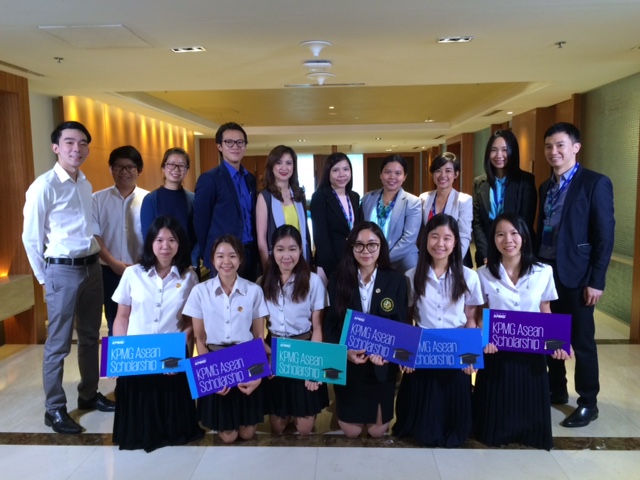 "I am extremely honored to be one of the two students from Chulalongkorn University who received the scholarship this year and the only one among the six scholarship holders from the finance major. The selection process took great efforts each round, but the rewarding scholarship was worth all the hard work and more. KPMG has offered us a prestigious opportunity to develop professionally with their guidance. KPMG aims to train us to build strong leadership skills through the intern program while we're in university and when working after graduation. I am immensely grateful for this grand opportunity to receive mentorship and experience working abroad with one of the big 4 accounting firms. Thank you KPMG and everyone who has shown me continual support especially my family."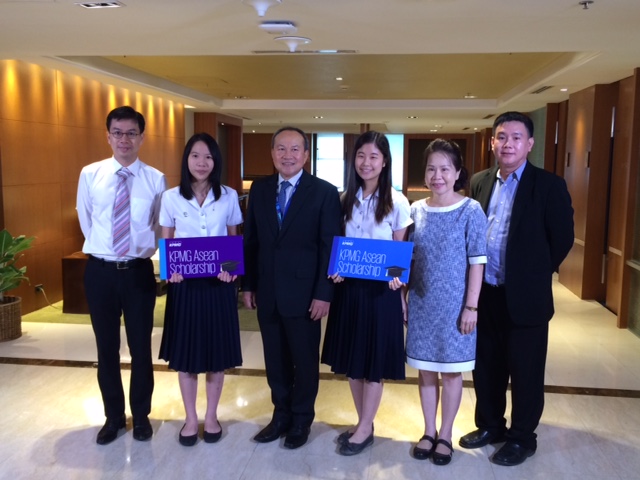 Miss Prima Pupornchai (Financial Analysis and Investment major), 2nd year student

Firstly, I would like to express my sincere thanks to KPMG for giving me such valuable opportunity. The steps to this scholarship are competitive and difficult that I even felt discouraged and frustrated sometimes. However, the reward is worth every effort I have put in, and I cannot say how proud and happy I am when I have been chosen by KPMG. I would also like to thank my family who has always been a great support and helped me pass through this selection. It is certainly a very big step into a real business world for me, and I am sure that this path is going to be one of my most irreplaceable learning experiences."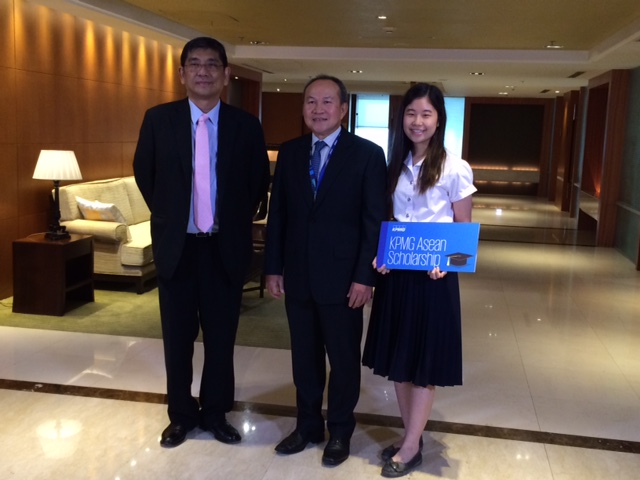 Miss Yanisa Sorasuchart (Accounting major), 2nd year student

We would like to thank KPMG for this scholarship and this opportunity to become a part of the company. We would encourage next year's students to apply for the scholarship. Nobody should feel discouraged from trying their best to attain their goals. Dedication is all it takes to achieve what you aspire. Do not be afraid to give yourself a chance.